FREQUENTLY ASKED QUESTIONS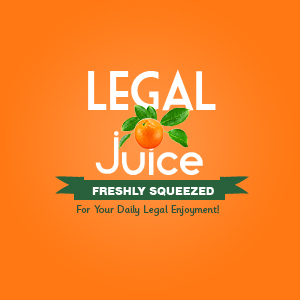 1. Do you ship or transport your animals?
Absolutely not! It is very stressful to the animal to be put on a plane or mass transport for adoption. All approved adopters must pick up their new pet at the foster home. Our rescue is based in North Olmsted, Ohio (west side of Cleveland) and all foster homes are in the general Northeast Ohio area.
2. Do you allow out of state adoptions?
Typically, no. We do require a home visit prior to adoption, (especially for our bully breeds/mixes), so we're usually unable to re-home our animals out of state as it is difficult if not impossible for us to perform this task.
3. Do you allow "trail periods" with your animals?
No. As we are all volunteers, we do not have the time or the staff to be able to do this. Additionally, we don't believe it's fair to our animals to be bounced from shelter, to foster home, to trial home and potentially back again. We are more than happy to answer any/all questions you may have, and will spend as much time as is necessary during meet and greet sessions in order to determine if the animal you're interested in is perfect for you and your family!
4. Where do the animals you rescue come from?
NLOL Rescue saves dogs from kill shelters throughout Ohio. Very rarely do we take owner surrenders because as soon as a space is available, we rescue another dog.
5. Are you accepting owner surrenders?
NLOL Rescue is typically very full and unable to accept owner surrenders. For more information, please contact us at newleashrescue@gmail.com. If we are unable to take in your pet, we will do our best to help you find someone who can!
WE CAN "COURTESY POST" YOUR PET ON OUR WEBSITE!
While we are not able to accept owner surrenders at this time, we can "courtesy post" your pet on our home page, our Petfinder site and other pet adoption sites such as Adopt-A-Pet.com, etc.
You will provide us with information regarding your pet, and we will post it on the previously mentioned websites that draw hundreds of potential adopters every week. You will be the contact for your pet and will do all the screening of people who express an interest in your animal. NLOL Rescue will not be responsible for any aspects of the adoption or the courtesy posting. You will need to let us know when you've found a new home for your pet so we can remove the posting. If we do not hear from you within 30 days of the courtesy posting, it will be removed from our site.

If you would like us to do a courtesy posting for you, please send us an email with the following information about your pet:
Age

Breed

Health status: Is your animal spayed or neutered? Is he/she up to date on vaccinations? Has he/she had a negative heartworm test within the past year? Is he/she on monthly heartworm medication or flea prevention?

Is your dog housebroken?

Is your dog crate-trained?

What commands/tricks does your pet know?

Is your pet good with kids? Is your pet good with people in general?

IMPORTANT : Is your pet good with cats? Is your pet good with dogs?

What do you like most about your pet? Describe the good qualities of your animal.

Does your animal have any special needs?

Does your dog walk well on a leash?
We will also need 1-3 recent photos of your pet and your contact information.

Please send an email with all of the information above to us at newleashrescue@gmail.com, and we will post your information ASAP.
PLEASE NOTE! NLOL Rescue reserves the right to decline to post any animal at any time for any reason. NLOL Rescue may also remove a posting at any time for any reason.
6. Why can't people visit the dogs before filling out an application?
All of NLOL Rescue's animals are kept in foster care; we do not have a shelter. Since these animals are cared for in our personal homes, for safety reasons we cannot have people coming over without first making the necessary arrangements.
7. How do you choose the applicant for a pet?
We process applications in the order they are recieved. However, just because you are the first person to submit an application does not mean that you will be chosen. We carefully review all applications to make sure they are a perfect fit for that pet. For example, some very small breeds would be safer in a home without small children, some of our animals need to have a securely fenced in yard, etc. We also call vet references to make sure that all current and past animals are up to date on vaccinations, heartworm tested and on preventative, given flea preventative at least seasonally, and most importantly that they are altered. We do not adopt our foster dogs to a home with an un-neutered or un-spayed animal.
8. Why was I not informed that the dog I was interested in was adopted by someone else?
Please understand, some of our dogs (especially puppies) get many applications. As we are all unpaid volunteers with families and our own pets, we are not able to contact each applicant. As much as we would like to, we simply do not have the time.
9. How old do you have to be to adopt from NLOL Rescue?
A minimum of 21 years old.
10. Do you require a fenced-in yard to adopt a dog from NLOL Rescue?
Typically no, unless stated otherwise on an animal's bio page.
11. I rent, can I adopt a dog from NLOL Rescue?
Yes, as long as we can verify with your landlord that you are allowed to have pets.