Animal Browse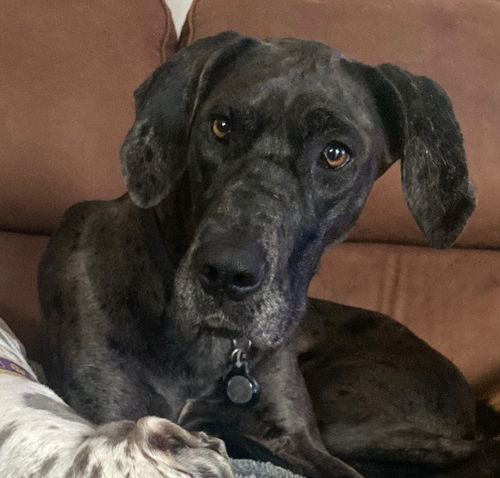 Freia
Status:
Available
Breed:
Great Dane (short coat)
Species/Sex:
Dog/Female
Description:
Freia is a beautiful back merle, 1 yr old Great Dane that was rescued from life in a puppy mill. Freia does have bilateral hip dysplasia, and was seen by the orthopedic specialist at Metropolitan for a consult. After examining Freia and reviewing her x-rays, he concluded that she does not need any ...
Click for more information...