Animal Success Stories
Click a letter to find an animal or
view all
.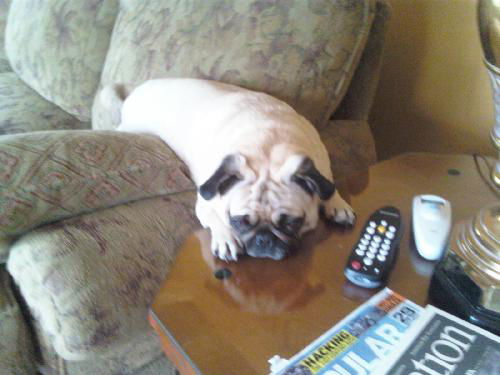 Chacha
Hello: My name is Danelle and I adopted Chacha from your rescue years ago, in May it will be four years. I have wanted to write you all over the years to tell you that Chacha has not only changed my life, but my whole familys too. She is the love of my life. To think my little angel was in a puppy mill makes me sick. I can't believe how people treat these dogs. Anyway, Chacha has the best life ever. Tons of love, exercise, good food, vet care, and more. She is so full of life and happy. I can actually see it on her face constantly. It's like she's smiling. I feel 100% in my heart that we were meant to be together and that God had a hand in our connection. Thank you for what you do...! Here are some recent photos.
Love, Danelle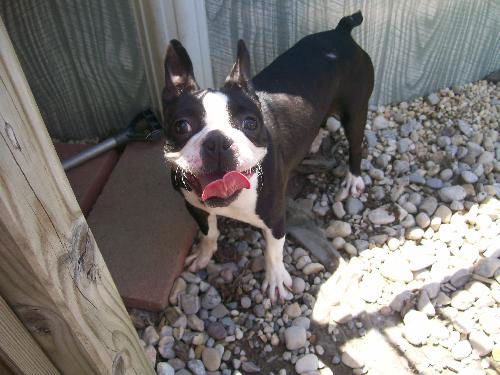 Chynna
Just an update. Ron liked the name Sheba better so now she is Sheba. Haven't had time to take any new photos yet but will be doing that soon. The first night Ron couldn't sleep so she followed him to the front room and he didn't quite trust her alone in in the house, so he pulled her on to his lap. She was a little reluctant at first but then quickly settled down and was his dog for awhile. Last night she actually left his lap for mine, she is a lot less hand shy now, loves her big back yard, and wrestling with Millie. Rosie would not bark to go outside when we were housebreaking her so we taught her to ring a bell to go out. Sheba has had a few accidents, but today she rang the bell herself, the other two were already outside. So progress is being made all the way around. Every one loves her and she has learned to love food just like Millie and amazingly Rose has never growled or shown any dislike for her at all even when she tries to steal her food. (She has always protected her food from everyone else.) Who knew? She has a sore toe on the back foot but the vet visit is later this week so that should be minor. She does not like to sleep in bed but does like her "own" that she drags around. A throw or a pillow that she is allowed to have. At first she would try to take my slippers even when I was wearing them, but she is catching on. I guess she was supposed to be ours even if it did take a while to work out the bumps to getting her. She is going to be perfect.

Curly-Q
Heather, We just wanted to let you know how much we appreciate your holding Curly Q for us - neither of us could be happier. Our trip from your home to our daughters took a little over 9 hours because of a bad accident on Route 80, but she made many new friends on the road as we all sat waiting to have the road reopened. She was the hit of our section of the road! Our two little granddaughters waited on their front porch for 2 hours to meet her, and couldn't get over how cute she was. (They both want one of their own!) We arrived home last evening, after a 7 hour drive from PA. Our little girl slept almost the entire time, except for a few brief rest stops, and made a hit with the rest of the family (son and his family next door). We had her to the vet this morning and, of course, she checked out perfectly. He gave her her second shot and we talked about the next few shots and her spaying. I don't think I need to tell you, but we have found our little one quite intelligent. She knows what the word No means; found her soft, cuddly bed quickly and uses it often; has only had one "accident" in the house; and knows just how to wrap us around her little paws. We are totally entwined! Now, these pictures should show you how well she sleeps with her new "friends"... this is her favorite toy of the day! Again, we both thank you from the bottom of our hearts for making our home complete again with this very special puppy. I am so glad you felt we were the right family for her to adopt.
Click a letter to find an animal or
view all
.